What the holy bejeeezus are you doing here? Are you insane?? Oh, no... wait a minute... sorry... that's MY department! No, wait, if I know I'm insane, then I'm not, right? Damn! Now I'm totally confused! Flibbertygibbet!
Me, in a previous incarnation.

So, now that you've somehow stumbled in here, take a look around at this dubious documentation of my existence, or at least of some aspects thereof...
So, so many have asked, "why 'Dr. Bob'?" Well, now the true tale can finally be told:
Way back in the day, around the time I became the resident "computer doctor" at Jacoby & Meyers in Manhattan, my good buddy, Rich Neimand (who is half-responsible for LawThang™), acknowledging my wont for naming everything in my life , dubbed me Dr. Bob — and it stuck. Some people don't know me by any other name.
Still others have asked, "but what about this Nelg deal — whassup with that?" To them I say, it's all in how you look at things. I am nelg and I am glen the way bob is bob and god is dog. WAY back in the day (we're talking 40+ years ago), my bud Mark Katz and I dubbed each other our first names backward. Kram, my friend, some things never change.
FLASH: it has come to my attention that there is way more to Nelg than I originally imagined! This Nelg is not the only Nelg (by a long shot! I guess I'm not all that original — it seems lots of other "Glens" have seen their name in a mirror). Nor is Nelg ONLY Nelg — it is a surprisingly diverse thing: it's an acronym for such things as a mouse genome, a type of galaxy, near eastern languages, a "loose knit" group of fabric aficionados, an organization that supports "locums," an EPA Regulatory Process, some kind of database code indicating that a "balance type" is "not eligible" (somehow appropriate in this context), an electron/photon variable (number of electrons at generator level), Nebraska's Early Learning Guidelines, and so on. Nelg is also the word "plough" in the Kota Language. And then, there's the palindromic "Glenelg," which is the name of at least 3 towns in the world: Scotland, Maryland, USA, and an actual "shire" in Australia; and a horse. For more, see my list of links to on the net.
Update! 1/2011: In a rare update of this site (I hadta do it!), I am compelled to add the following link. Though it's not NELG-related, it IS Eichenblatt-related: there is, apparently a Bavarian Smoked Wheat Beer named in my family's honor (NOT!)! As Eichenblatt is German for "oak leaf", seems logical that the Oakleaf Brewing Co. Ltd. would produce this fine brew (unfortunately not available outside England):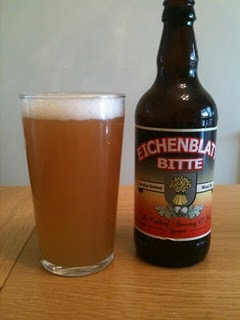 Benjamin Finn is the light of my life. He has his own section of my design (click here to see that) and now, he has his very own website, which you can see by clicking here! Also available is our first stop-motion animated adventure — to see that! (Re-play at least once for full effect!)

If it's more information you crave (who knows? you could be weird enough to want to!), check out other, relevant stuff about and/or related to ME:

| | |
| --- | --- |
| | See stuff from Joel's 80th Birthday Party here! |
| | View the pics commemorating the Big Five-Oh Celebration at Peter & Isabel's Colorado Retreat |
| | Visit www.aclu-sc.org -- website of the ACLU of Southern California, where I am "the computer guy." While there, take a look at all the incredible good stuff we do, and why I have forsaken any quest I never really had for big buck$ to remain a part of this noble institution. My work there fills my soul with do-gooder fullness, and I am proud of any small contribution I make to the ACLU mission. Do your country a favor and JOIN, so you, too can be a card-carrying member! |
| | Read this reprint from the late Resolve of Greater Los Angeles' (RGLA) Website of the LATimes article about the adoption of my son, Benjamin, whose section appears here. |
| | Read this partial, and never-completed account of my adventures in infertility, reprinted from the deceased RGLA website, where I once was a Board Member and Webmaster: The Annoying but Ultimately Ultimately Happy Truth: One Guy's Perspective on the Infertility and Adoption Experience. |
| | I'm not looking for a job, because I LOVE my job at the ACLU (usually), but I've posted my resume here anyway, because everybody else seems to do that (and I so yearn to be just like everyone else). |
| | This has nothing to do with anything, but I find the following Cocteau Twins videos to be absolutely sublime and extraordinary: |
Song to the Siren (incorrectly attributed to This Mortal Coil):

Carolyn's Fingers:

Bluebeard:

and Heaven or Las Vegas:
are but a few of a great many Cocteau Twins songs that transport me to other dimensions. Most of my favorites, like some of these, have "lyrics" that can only be conjured by the listener, each song its own language for each individual ear, simultaneously begging for and discarding the need for interpretation — creating an entirely other-worldly musical experience. There are many other CT videos available on YouTube, though lots of them are montages set to CT music created by fans, and not all are of reasonable quality - the real stuff can be found here, but they're small and take a while to download. I hereby proclaim my undying love for the Cocteau Twins, may they rest in peace. (The individual members of the band yet live, so hope endures. Oh, and BE SURE to turn up the volume!)

Notes on the design of this website:
The Mondrian-esque design of this site represents the "fast, cheap and easy" approach to website design I employed in order to get stuff up on the web quickly and painlessly. It's based on a relatively obscure FrontPage "Theme" that includes all the background, banner, horizontal line, bullet and button images, and interactive buttons in a pre-packaged, yet satisfying plug-in set. I am not a lover of Microsoft software (by a LONG shot), but for quick and easy website development and deployment, their FrontPage software is a damned nice tool. Sure, it generates some nastily "dirty" code, but, while it could be better, it could also be worse. I'll eventually do something more sophisticated, but who knows when the hell I'll have time for that! Meanwhile, at least it looks reasonably clean.
Also, I'm not normally a big fan of full justification. I had to use it here, because left justification just looked way too raggedy in the context of the geometric theme of the graphics. Now, you got yer squared-off paragraphs with the resultant (and thoroughly annoying) artificially stretched-out or compressed word-spaced text therein. One of life's little compromises, I do suppose.
Finally, those with an astute eye will notice that pages on this site are not centered within their browser's window — rather, margins are deliberately and metaphorically set to the left.